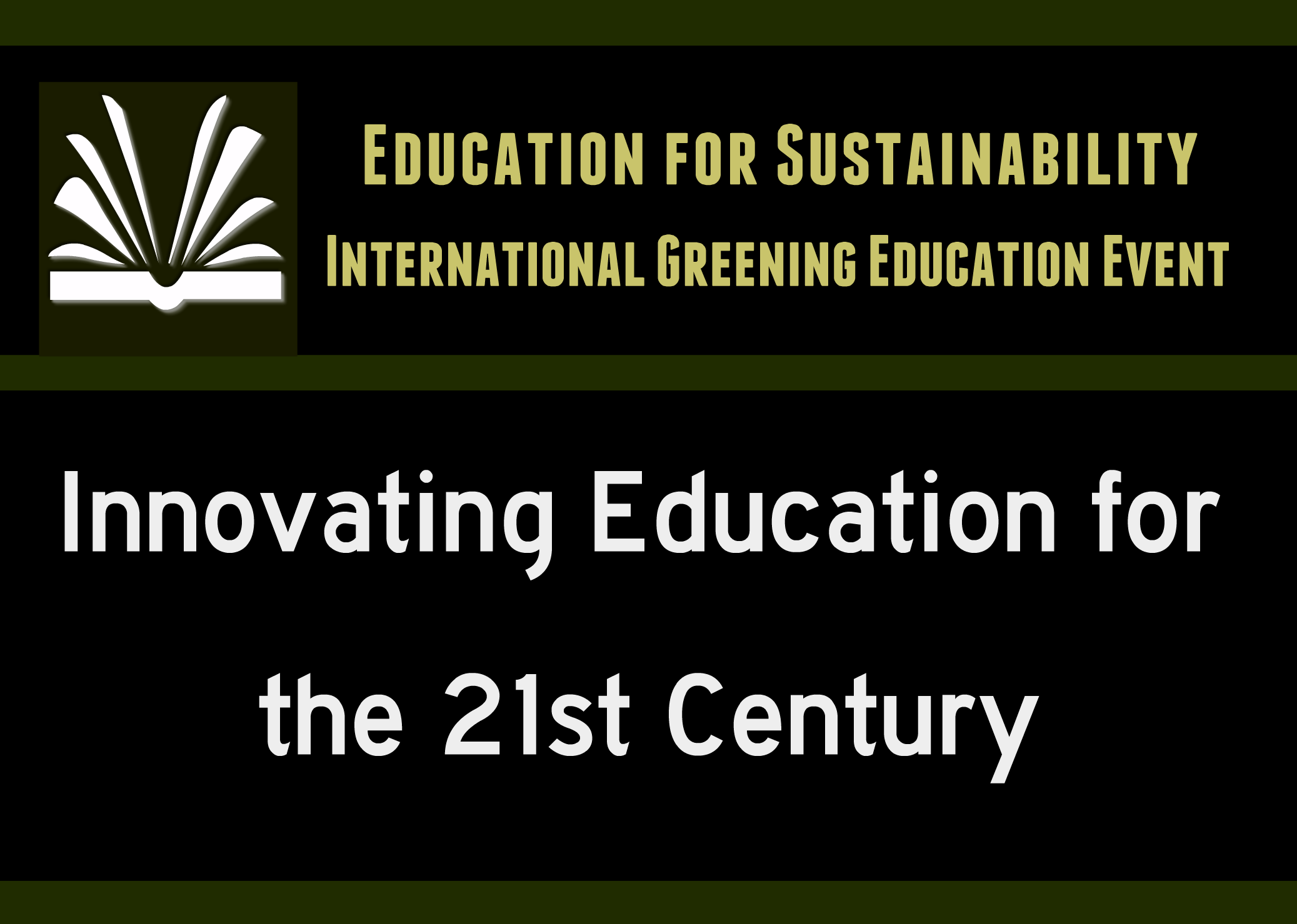 The Education for Sustainability Conference Germany: The International Greening Education Event (IGEE) is a premier global event which is being held annually since 2009. It brings stakeholders from around the world in Karlsruhe, Germany to shape the future of education and discuss the challenging issue of integrating sustainability across all academic disciplines. It provides the conference delegates a unique opportunity to share and learn the latest in greening education, re-think teaching and learning and take away practical hands-on information and strategies for innovating education for a sustainable future.

The conference features best practices examples from around the world. A range of initiatives that have been taken in different countries are presented, fresh ideas are exchanged, failures analysed and successes celebrated. This global gathering of innovative and creative professionals is also about socializing with those who have shared interests. It is also about exploring possibilities of cooperation with experts and institutions committed to re-shape education and lead the transformational change to make education fully responsive to the requirements of our changing society as well as the natural environment.
The delegates will also have a distinctive opportunity to discuss innovative teaching and learning approaches to integrate climate change in education at all levels.
The global gathering take place annually in Karlsruhe, Germany. If you are interested in attending this conference and benefiting from the collective knowledge and wisdom, ideas, expertise and enthusiasm of committed stakeholders from around the world, you are welcome to send us an email: mail[@]eosd.org.
---

The global academic community and other stakeholders interested in the subject of transforming education meet annually in Karlsruhe, Germany. If you would like to discuss your active participation, you are welcome to contact us via e-mail: mail [@] eosd.org.
Institutions Represented @ IGEE »»
What delegates say about this international annual event »»
Changing Education for a Changing World »
IGEE │From Knowledge to Action »
Education & the Sustainability Challenge »


IGEE │ PLATFORM TO ADDRESS KEY QUESTIONS:
What academic institutions and educators need to do to effectively respond to the fast changing global scenario?
How to successfully position academic institutions as one of the key leaders in creating a sustainable world – environmentally, socially and economically?
What competencies, capacities, abilities, skills and attitudes are increasingly in demand and will be the "must-haves" in the future?
How to engage young and adult learners in sustainable development?
These and many other fundamental questions need to be extensively discussed and answered to launch or to intensify our efforts for mainstreaming sustainability in education.

---