Meeting the sustainability challenge requires human capital that is able to adapt and respond to the evolving needs of our society, the environmental challenges and the fast changing economic and technological landscape.

Recognizing the changing global scenario and the need for the transformational change, the policy makers around the world are speeding up their efforts to mainstream sustainability in education.

More and more academic institutions are striving to embed sustainability in their operations and in their curriculum, courses and in teaching and learning materials. Moreover, the demand for green human capital is mounting as businesses go green and the shift towards sustainable and resource efficient economy intensifies. The consumer demand for eco products is now at all time high and the green trend continues to rise. Stringent laws are coming into force to protect the deteriorating environmental conditions, energy crisis are deepening and the scarce and finite natural resources are fast depleting. These are some of the major factors that will continue to boost the demand for green human capital across the globe.

In short, the education for sustainability is no longer a choice but the only way forward.
TALK TO PEERS ABOUT....
Teaching and learning interdependence and interconnectedness of humans and nature
Best practices, success stories, case studies and trends
Obstacles and challenges on the sustainability journey
---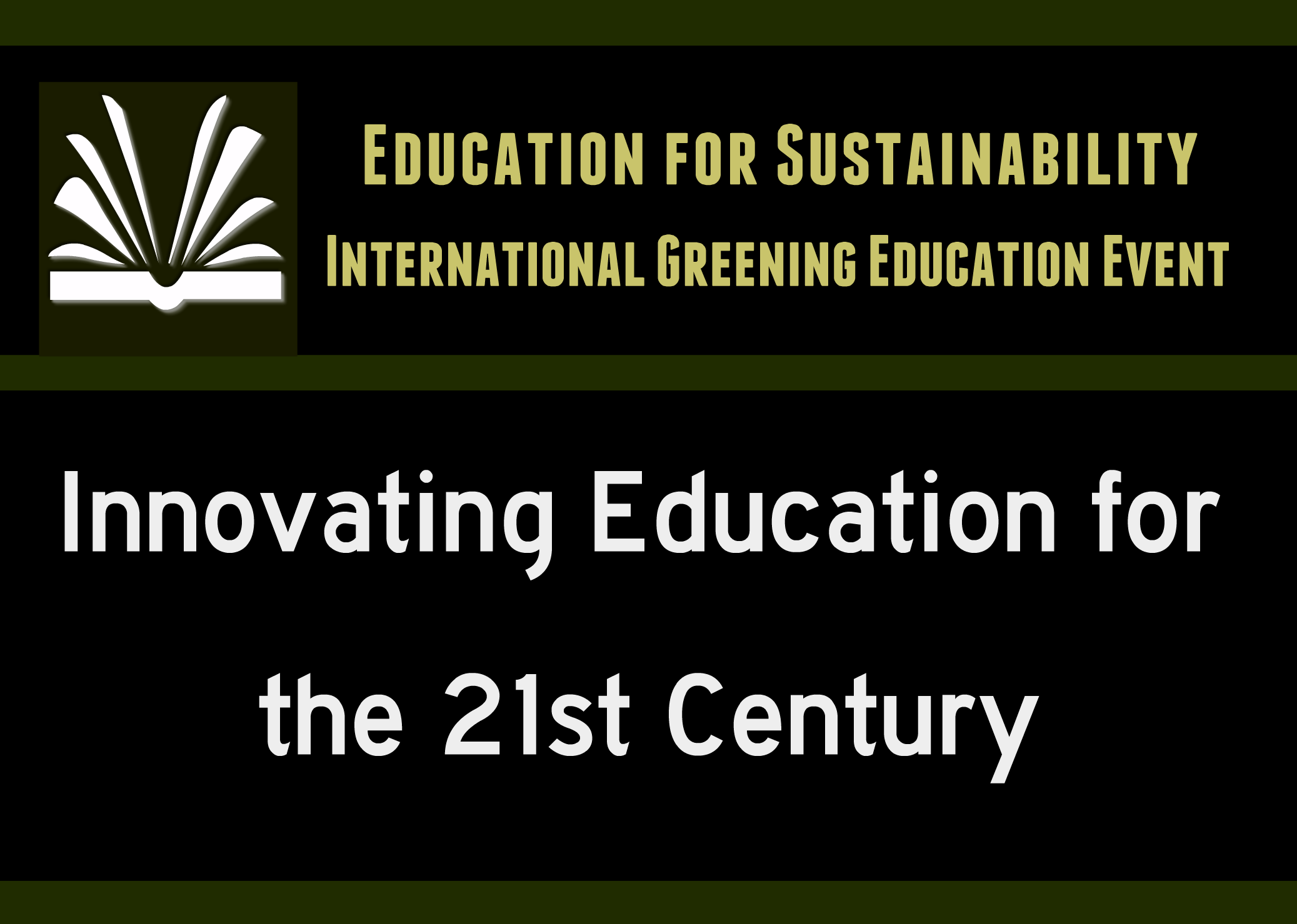 The global academic community and other stakeholders interested in the subject of transforming education meet annually in Karlsruhe, Germany. If you would like to discuss your active participation, you are welcome to contact us via e-mail: mail [@] eosd.org.
Institutions Represented @ IGEE »»
What delegates say about this international annual event »»
Changing Education for a Changing World »
IGEE │From Knowledge to Action »
Education & the Sustainability Challenge »


IGEE │ PLATFORM TO ADDRESS KEY QUESTIONS:
What academic institutions and educators need to do to effectively respond to the fast changing global scenario?
How to successfully position academic institutions as one of the key leaders in creating a sustainable world – environmentally, socially and economically?
What competencies, capacities, abilities, skills and attitudes are increasingly in demand and will be the "must-haves" in the future?
How to engage young and adult learners in sustainable development?
These and many other fundamental questions need to be extensively discussed and answered to launch or to intensify our efforts for mainstreaming sustainability in education.

---