Message from the Deputy Minister-President of the State of Baden-Württemberg, Germany (2014)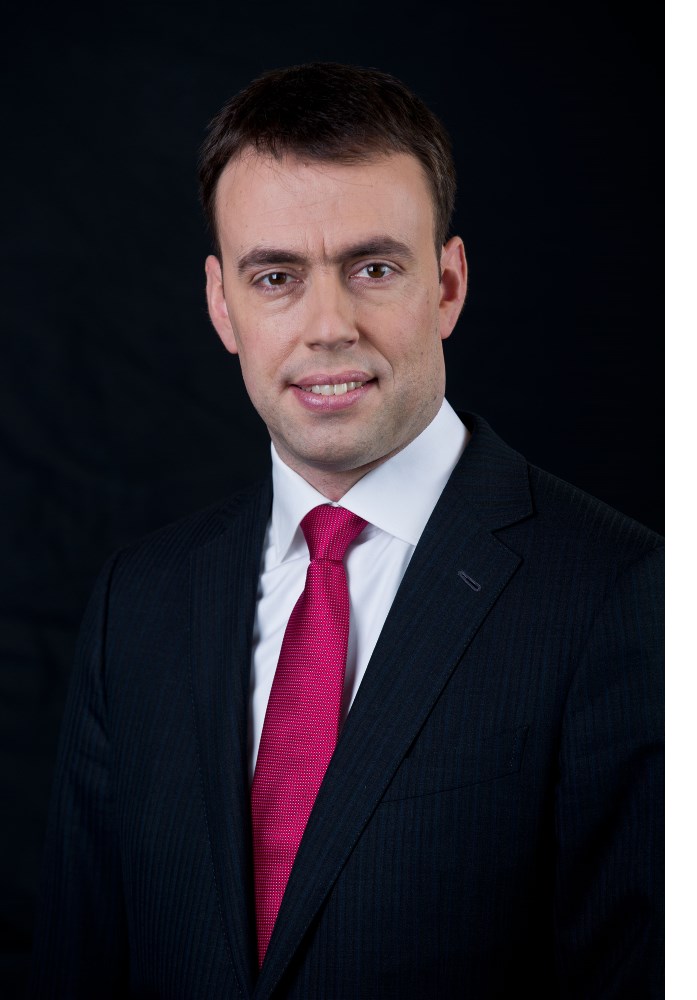 To put together the issues of globalization, sustainability and financing in one conference is not a trivial undertaking. We knew well before the last financial crisis that the cross-border financial operations without an appropriate regulatory infrastructure would result in significant risks and could even lead to serious global crisis. Furthermore, in light of global environmental changes, the economic growth model that is based on ever-increasing consumption is now very much under question. At the same time, many companies in Baden-Wuerttemberg, Germany depend on global trade, cross-border investments and access to foreign markets.
Not only the large corporations but also the small and medium size enterprises are actively engaged in international markets. In fact about one third of all micro enterprises are linked to activities abroad and two out of every three small companies are active internationally. Globalization in Germany and Baden-Wuerttemberg is therefore of fundamental importance.

This also leads us to conclude that the shaping of globalization is the key for future-oriented economies whereas the social and environmental sustainability need to be the guiding principle. As a result, the sustainability modernization of economy is a major project of the government of Baden-Wuerttemberg.

It is crucial that economic growth and resource consumption are decoupled. It is also of critical importance to recognize the link between good working conditions and competitive products, services and locations. Many companies in Baden-Wuerttemberg have already recognised the benefits of ecological modernization and of an employee-oriented company culture. They are investing in continuing education and training, creating family-friendly working conditions and focusing on energy and resource efficiency.

The Motto is "smart growth". For example new power systems for automotive industry, new materials and technology in light weight construction and last not least in innovative services and new software. Under the slogan "Industry 4.0", a development is taking place that is not only changing the way we produce, but which leads to less burden for both humans and the environment.

Smart growth needs investment in research, technology, infrastructure and environmental and social business practices. The financing of necessary investments and the role of financial institutions is therefore an increasingly important issue for which the Global Sustainable Finance Conference in Karlsruhe offers a platform for the exchange of views and for networking.

During this international conference, the "Karlsruhe Sustainable Finance Awards" will also be awarded to recognize financial services institutions worldwide that are committed to social, economic and environmental aspects of sustainability and have demonstrated this commitment through successful integration of sustainability in their institutions or in their financial products in an exemplary manner.

I wish the Global Sustainable Finance Conference in Karlsruhe and its participants much success, fruitful discussions, scalable best-practice examples and of course for the future a sustainable development.

Dr. Nils Schmid, Member of the State Parliament (MdL)
Deputy Minister-President and Minister of Finance and Economics of the
State of Baden-Wuerttemberg
THE CONFERENCE 2018 │ 12TH TO 13TH OF JULY │ GERMANY
Discuss
The Paradigm Shift
Embarking on a Sustainable Journey » From short term profit orientation to long term success.
Future Proofing
Securing future market position by: creating the culture of innovation; responding to the challenge of change in the financial industry; and redefining success in the age of disruption
Explore
The conference offers a distinctive opportunity to explore:
The 21st century strategies and practices in banking and finance
Critical role of financial sector players in transforming the world
Leadership responsibilities and opportunities for financial institutions in times of depleting natural resources, rapid technological advancement and fast changing global political economy
Share and Network
Demonstrate your institution's sustainability initiatives
Connect with people committed to make a positive change in the financial industry
Get valuable feedback on your action steps
Build global partnerships for your sustainability journey
The focus sessions will include inspiring, informative & engaging discussions on:

Financing innovations for sustainability
Latest developments in financial inclusion and SME Finance

Large-scale project financing for achieving Sustainable Development Goals
Green and responsible investments
GSFC | A GLOBAL GATHERING OF:

Development Finance Institutions (DFIs)
Governments
Commercial Banks & Non-Bank Financial Institutions
Microfinance Practitioners
Central Banks & Financial Regulators
Other Stakeholders

IF YOU ARE INTERESTED IN ATTENDING THIS GLOBAL CONFERENCE, PLEASE SEND AN EMAIL TO:

mail[@]eosd.org

FOR DOWNLOADING THE CONFERENCE BROCHURE, PLEASE CLICK HERE